Icons For Sale
Annie works mainly by commission; following a very in depth discussion of requirements with her clients.
She also has a limited number of icons for sale – see below.
Unless otherwise requested the icons are created in all natural materials. The bevelled and braced lime or poplar wooden boards are gessoed using chalk and marble dust with rabbit skin glue. Flat boards are made from top quality silver birch plywood. Using natural earth ochres, minerals, precious stones and top quality gold leaf, the icons are painted in egg tempera within the Byzantine style and using the float technique.
Please see the contact page for details of how to purchase or commission an icon.
Mother of God of Tenderness

Theotokos holds the Christ Child

Egg tempera on Lime Wood  
Size: 20 x 30 cm
Price on Request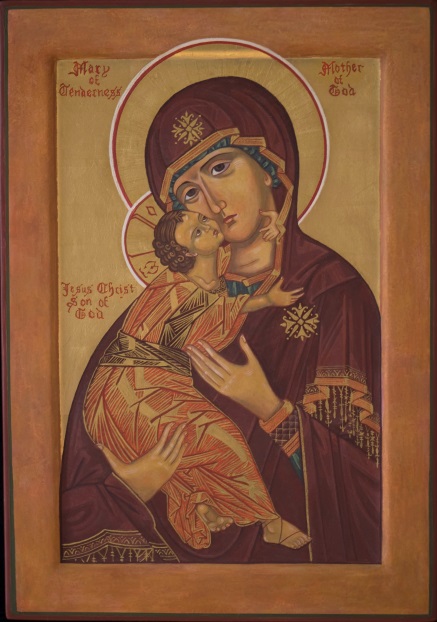 Theotokos of Kazan

This icon is traditionally used within the
Russian Orthodox wedding service.

The original was found amongst the ashes  
in the part of the city of Kazan that
had been destroyed by fire.
Egg tempera on Poplar Wood
Size: 20 x 30cm
Price on Request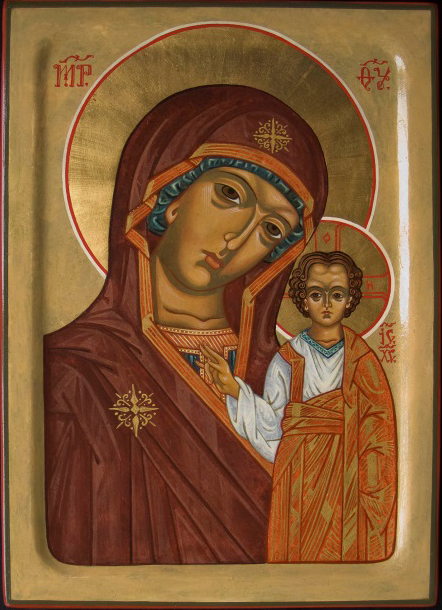 Saint Matthias

The words on the scroll which St. Matthias holds guide our thoughts and shows us the way. In his left hand is the axe of his Martyrdom.
Egg tempera on Lime Wood
Size 20 x 30cm
Price on Request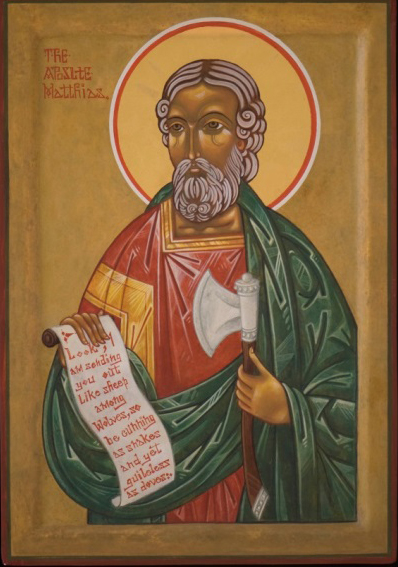 Icon of Divine Mercy

The icon of Christ revelling Himself to His apostles in the upper room was envisaged by Sister Faustina in a dream. This is a Byzantine interpretation of this revelation.

The original icon, 135 x 80cm was commissioned for an altar piece by St. Stephen's Catholic Church, Eltham. Surrey.
Egg Tempera on MDF
Framed with no glass
Size: 705 x 460mm
Price on Request